You are here

About
About
Financial Planning
Our mission is to build a financial security plan tailored to help meet your specific needs. We're dedicated to understanding your goals and providing you with the professional financial security advice needed to help you achieve those goals.
Whether purchasing a home, financing a child's education or retiring comfortably, your goals are specific to you and your financial security plan should be tailored to your needs.
We'll help you understand the choices to be made and the products available to help build a financial security plan to achieve your personal or business goals. And once your plan is in place, we'll continue to work with you by reviewing your financial security plan from time to time with you to help ensure you're still on track to achieving your goals.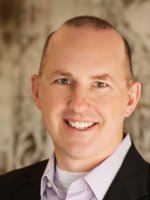 Brad Kezema, CFP, CLU
Financial Security Advisor
Brad is President and principal owner of Moneta Financial Planning Inc. More importantly, he is an ardent financial planner and trusted advisor for Moneta's clients. Licensed since 1996, he holds the Certified Financial Planner (CFP) and Chartered Life Underwriter (CLU) designations. In today's evolving marketplace, continuing education is not an option, it is a necessity. Being a business owner allows Brad the ability to sit at the table and understand the issues his corporate clients face. His ability to listen and truly understand his client's needs enables the joint creation of a client owned financial plan.
Most important to Brad though, are his wife, Terri, and daughter, Jada. Whether coaching sports or exploring the world, having his family by his side is his greatest blessing.
Client Service
We know that personal service is key to helping you find the right solution for your financial security needs. If you have questions about your financial security plan or specific financial products, contact us and we can set up a time to meet. We can discuss our services, review your specific needs and address any questions you may have.